The 70th Cannes Film Festival was closed tonight, Sunday May 28th, 2017.
The golden palm was awarded to "The Square" , by the Swedish Ruben Östlund.
We invite you to review the last 12 years of the Cannes Festival with our Dashboard,
and review some of the most famous trailers !
Click anywhere on the dashboard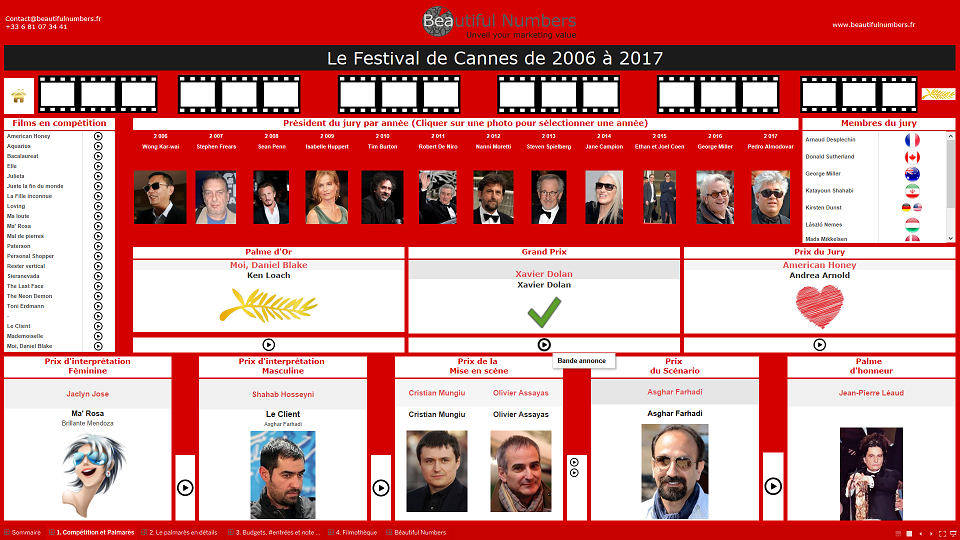 Enjoy and let us know what's your best of !