B2B Marketing Influence
82% of Internet users say they follow the advice of a trusted influencer (MediaKix 2017).
Difficult to ignore the phenomenon of marketing influence. So is this applicable to B2B?
This is what we explored during our Adetem B2B Club session last Thursday, with Nadège Chataigner, Marketing Manager at Getty Images, (present in 200 countries, Getty Images offer professional visual content) and Guillaume Doki-Thonon, CEO of Reech, (marketing influence agency).
Getty Images is well established in Ile de France, but the company is less known in the other regions. It's a pioneer in launching a B2B marketing influence campaign to feed the brand's blog in order to develop notoriety, create proximity with their sales force and prove their expertise outside Paris and Ile de France.
How to choose a B2B influencer and how to make him/her choose you as well?
The world of marketing influence has changed. Today, influencers produce their own content with their own editorial line and must be convinced by the brand that solicits them. The relationship must be tuned and the balance found between the brand's need and the influencer's interest. Compromise is therefore necessary and the brand can not impose its choices. If an influencer refuses to work for your brand, you can only respect its integrity.
In this pool of talent and ideas, Reech supported Getty Images in the influencers selection, building on a community of more than 6,000 influencers,  and using their own technology to assess profiles, audiences, and different performance metrics.
How many influencers for a B2B campaign?
Guillaume explains it depends on the budget available and the type of influencers: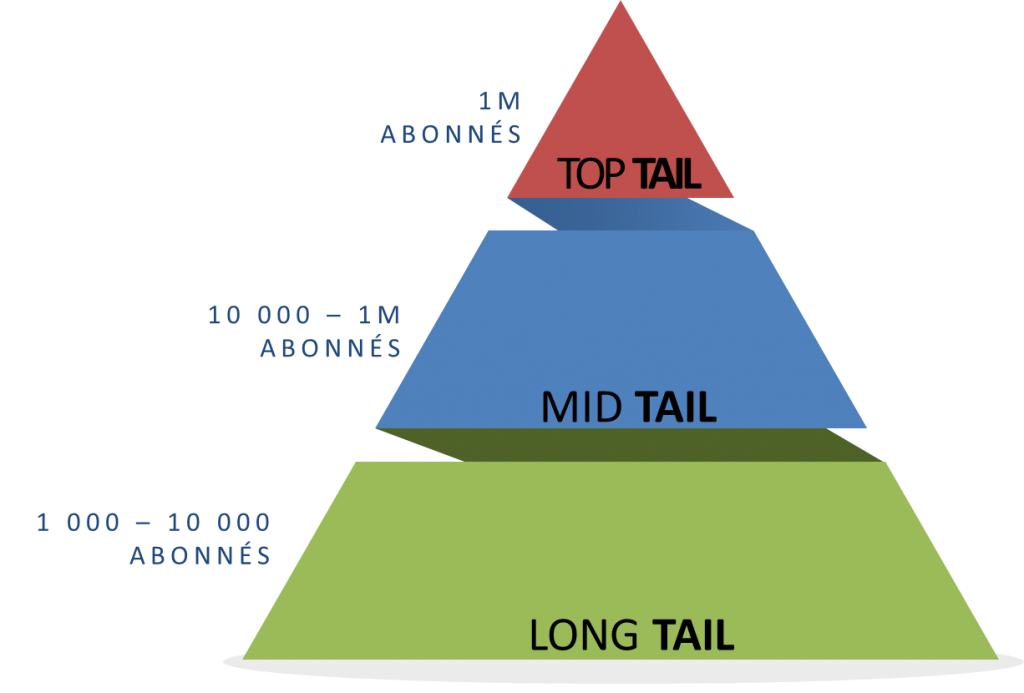 Again, the mistake would be to focus on Top Tail influencers to the detriment of influencers with a smaller audience but of much better quality.
Still according to Guillaume, we can however consider choosing 10 Mid Tail influencers and evaluate them over 30 days, after which we would change those who did not play by the rules. As far as Getty Images is concerned, in order to launch their pilot, the company decided to pre-select 3 Mid Tail influencers, including Camille Jourdain: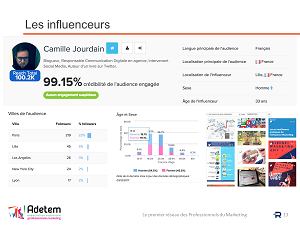 Camille Jourdain, who was twitting during our event.
How to ensure the success of an influence campaign?
Nadège and Guillaume shared some best practices:
Mentioning influencers, when their content is published on your blog for instance,  is important to encourage them to share content,
Take the time to learn how to work with them,
Being flexible, accepting unexpected, from the influencers or their audiences,
Make sure the content of the different influencers is not contradictory when they work in sillos,
Vary pleasures: digital influence, speaker or host at a conference, we can vary, or even combine different approaches.
Paid or unpaid influence ?
Which  to choose?
Paid: as the name suggests, influencers are paid. But they are paid for the time spent, not for the content produced.

Unpaid: if you are able to offer your influencers a unique counterpart, such as access to the top speakers of your conference, that they will not manage to contact without you, the partnership may exclude any financial transaction.
Finally, what performance indicators?
For this pilot, Getty Images chose to start with 2 indicators:
The number of subscriptions to the newsletter
And interactions on social networks.
In conclusion, an Influence marketing campaign requires trust and understanding between the brand and the influencer, in order to create a win-win relationship. Only then can performance be measured to be relevant.