Most CEO's used to think marketers were unable to prove their contribution, and demonstrate the performance of their marketing activities and ROMI. (Return on marketing investments) Marketers were losing influence, not to say credibility, and Sales and Finance teams thought of Marketing as a cost center not accountable for driving revenues to the company.
That's how it all started with Marketing Ops* :
Marketing Ops aim to organise and pilot marketing activities. The function has developped to meet the need for an accountable view of marketing, and continued growing to increase marketing efficiency and formalize best practices accross the marketing organization.
The purpose of marketing Ops is to increase marketing efficiency and organizational agility, and give a more transparent, efficient, and accountable view of marketing :
Guarantee the relevance of marketing data and restaure the confidence.
How much did we spend ? What 's our forecast ? In which segment did we contribute the most ? What's the cost of a Marketing Qualified lead? Which campaing is more efficient? What articles drive more visitors to our website ? What do customers say about us ? Etc, etc, etc,  and finally WHAT IS THE OVERALL CONTRIBUTION OF MARKETING ?
To answer these questions, Marketing Ops will ensure data are available, relevant and consistent, and  help the organisation pilot their performance.
Marketing Ops develop best practices
Marketing Ops often centralise the operations and develop internal processses to increase consistency accross teams and between campaigns. The define methodology and support marketers along the changes. And they aim to coordinate and optimize marketing resources as well.
Marketing Ops act as an organizational interface
This involves the alignment of Marketing with Sales, Business Units, and Finance. Marketing Ops start taking over IT as CMOs make bigger investments than CIO's.
Typically, the Marketing Ops function is responsible for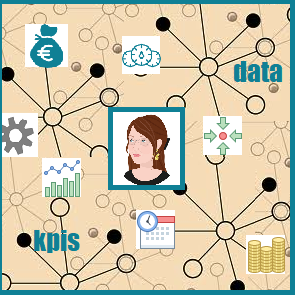 Process development,

Professional development,

Marketing systems and data,
Marketing Ops professionals′ career paths sometimes originate in Finance, IT, Sales Operations and other analytical or process-oriented roles.  They are a good complement to marketing creativity !
Agile Marketing organizations are able to adapt their marketing efforts, quickly and successfully, in response to increasing influence of digital technology, changing customer behavior, market conditions and business direction, to the benefit of improved market share or customer value.
Read why EasyVista hired a Marketing Ops manager and what was the impact on the company.
If you are interested in meeting a Marketing Ops professional, do not hesitate to contact us !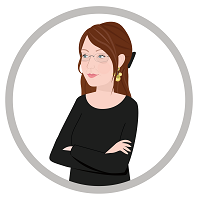 Marketing Ops = Marketing Operations