Here we go! It's time to prepare next year's strategic and operational marketing plan!
You want more customers, more revenues and a better ROMI (Return On Marketing Investment). Then, you need the  perfect marketing plan !
But you are short on time and resources, and pressure is increasing! And your company's objectives are ambitious. It's time to find some help to prepare a plan to support this ambition.
Build your B2B marketing plan.
Preparing a B2B marketing plan is not limited to listing future activities and expenses. This which would limit marketing to a purely operational role. In that case, we would speak of an Operational Marketing Plan.
Preparing a marketing plan requires, first of all,  to focus on strategy to enable Marketing to align with the company's objectives :
What is our mission ?
Which opportunities should we leverage ?
What is the marketing saying ?
Do we have enough ressources ?
…
This helps better understand your market, control your objectives and define approprieate means to be efficient, regardless of whether it is a very small company or a large group. And since marketers are now under increasing pressure, an effective marketing plan will be the first step towards performance marketing.
As the marketing ops manager in charge of marketing plan & budget for many years, I have been involved in the implementation of many B2B marketing plans.
Based on this experience, I can propose a simple and effective methodology, .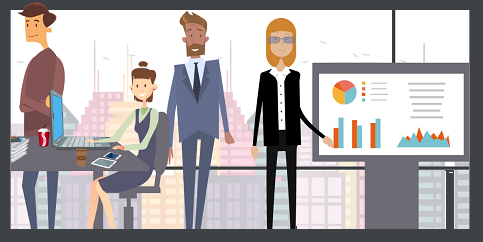 Marketing plan workshop – 1 day, small enterprise;

Marketing plan workshop – 2 days;
Training : create the perfect B2B marketing plan;
Consultancy on demand.
For more details, please call me !
Béatrice Loriot – + 33 6 81 07 34 41 / + 34 680 907 987 – Bloriot@beautifulnumbers.fr