Cannes Film Festival just ended! Stay on the stairs with our dashboard.
A look back at the official selection and 2018 awards, including access to the last 13 years data with our special Cannes dashboard :
262

films in competition and as many trailers,

13

Presidents,

115

juries,

125

directors,

13

gold palms and prize lists,
all IMDB notes,
film budgets,
# of entries in France,
and access to 262 Allociné files :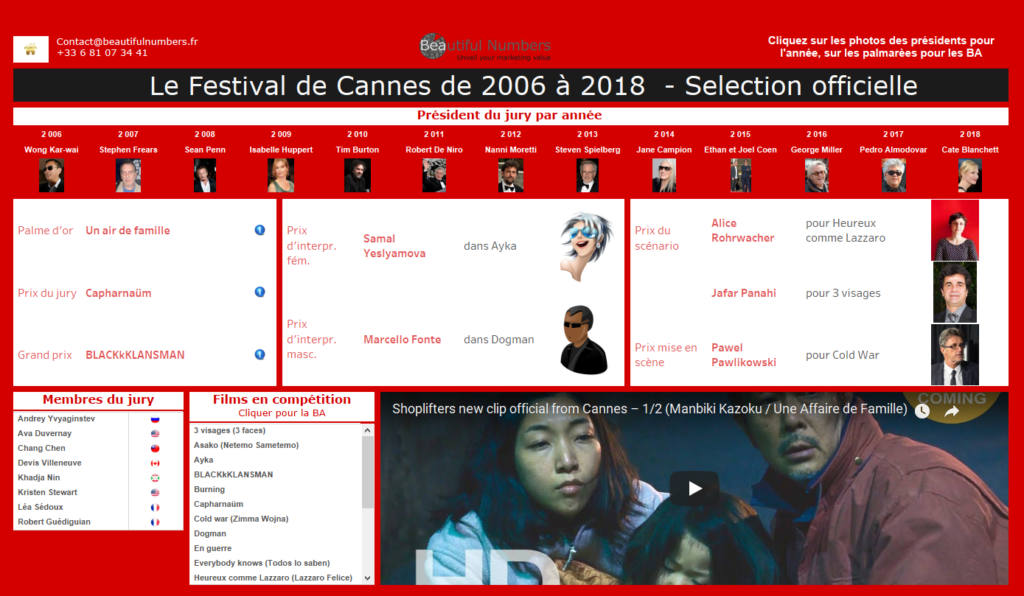 Tableau software allows you to create turnkey dashboards with so many options.
If you want to know more, or create your own marketing dashboard, just let us know : contact@beautifulnumbers.fr