Stéphane Antona joined EasyVista as CMO in October 2014 and made Marketing Ops one of his priorities. He explains why he recruited a Marketing Operations Manager as early as December 2014 and what was his impact on the organization.
EasyVista reinvents Service Management for mobile users. The company has more than 20 years of experience in Service Management and clients in many sectors of activity. It is present throughout the world, with 2 head quarters, in Paris and New York
Marketing Ops, what for ?
I – Demonstrate the contribution of marketing to businesss
"When I started, my priority was to understand how the Marketing team worked and what was its contribution to the business. I was delighted to discover that EasyVista already had great tools, such as the Salesforce CRM and Eloqua marketing automation platform.  It was still very difficult to get consistent data about Marketing contribution. In these circumstances, it was urgent for me to restore the confidence and guarantee, above all,  the relevance of marketing data that are shared with the entire sales force and the General Management."
II – Centralize to the maximum to relieve the marketing teams in the countries
"I could see so much time and energy spent by the marketing teams in the countries to manager their operations and this to the detriment for example of the implementation of targeted and powerful activities of generation of projects. There was no consistency between marketing campaigns or standardized processes for qualification and monitoring of projects … The need to centralize the operations and increase the productivity of the teams was a no brainer to me."
III – Develop best practices
«"In agreement with the management, I therefore recruited a manager of Marketing Ops when I arrived. This step was important to accompany the marketing teams in this new way of working. Marketing Ops began by optimizing the use of existing systems, centralizing the execution of marketing campaigns, defining a methodology adapted from lead scoring and lead nurturing, standardizing dashboards, etc.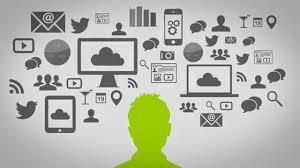 After several weeks, trust was restored and marketing teams were able to quickly free themselves from the technical aspects of certain tools to focus on what they know best: creating awareness and generating projects.
But the task of Marketing Ops did not end there. We had to continue to optimize our processes by working with a few recognized providers in the market, as was the case in France with Béautiful Numbers.
Today we have an efficient budget organization to track our spending and return on investments. We have developed marketing dashboards that are essential to our performance management, which we regularly share with the sales force and our general management. This is undoubtedly what has helped make marketing one of the major players in the success of the company ".
IV – Align Sales and Marketing
"These changes and improvements have had the immediate effect of optimizing the alignment between the sales and marketing to gain credibility. This rigorous tracking and relevance of information in projects detected by marketing teams had a positive impact on our business discipline and the increase in our conversion rates … The confidence between Sales and Marketing has been greatly improved and the impact of our business contribution is recognized even if we always want to do more!
In conclusion, organizing its Marketing Operations becomes a must for any Marketing department that wants to evolve with its time, gain agility and have an impact on the business! "