Now is the time to shape your marketing planning sheet.
You have just completed the entire strategic part of your marketing plan and you have reached the fateful moment of the operational plan. The brainstorming of the team has resulted in an impressive list of initiatives, and after scoring all them, you are finally ready to format your marketing planning sheet.
Ok, but how do i do it, and with which tool can I use to create my marketing action plan?
Very often I use Excel because that's what my clients want. The small survey I recently carried out on LinkedIn confirmed that Excel is still a must for marketing action plan. That being said, I have found a new tool that I am currently exploring and  I will tell you more about it soon.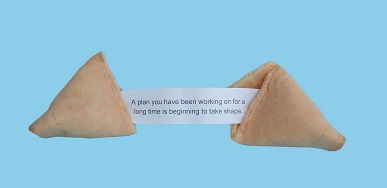 So, whatever tool you use, your marketing action plan will meet 4 main objectives
List all your initiatives in relation to your strategic and operational objectives,
Allow regular updates, in a word re-plan / reforecast without losing sight of the original plan, which will allow you to visualize the gaps,
Manage your budget, your indicators and your ROI,
Analyze your plan in all its dimensions (who, what, when, how, how, why, etc etc)
What not to do for a successful planning sheet
Get out:
– Action plans carried out too early, before validation of strategic and operational objectives,
– Planning sheets  which are non-collaborative, as everyone must be responsible for their initiatives and for keeping them up to date,
– Plans which cannot be summarized via pivot tables. For example, don't create your plan with the months in columns, this will prevent you for reforecasting and doing many analyses. Plus you will add 12 columns to an already loaded table!
– A planing sheet  that would not be  "smart". Have you thought about organizing your initiatives according to the IDC marketing tactics classification?
– A plan that doesn't let you know where you are with your actual spending and not just your purchase orders,
– A plan without analyses prepared in advance which get updated automatically (pivot tables will do that easily), to understand at any time if you are doing well with regards to your objectives,
– A plan with no process, no timeline and no glossary.
In short, next time you download a free marketing action plan, make sure it's not just legible and understandable. Above all, it must allow you to manage your plan as well as  the performance of your activities!
Would you like me to prepare your planning sheet ? Just give me a call 🙂
Let's talk soon !
Béatrice Loriot – + 33 6 81 07 34 41 / + 34 680 907 987 – Bloriot@beautifulnumbers.fr